Change of School Assignment

CCSD Back to School Information
Click button for password resets
A helping hand for Google

Infinite Campus login page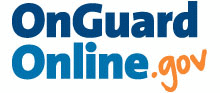 Kids spend time online: chatting with friends, sharing photos, doing homework. The internet offers a world of opportunities, but there are risks too. The best way to protect your kids online? Talk to them. Kids rely on their parents for important information – like how to be safe and responsible online.
Check out the OnGuardOnline.gov website to help you get started in talking with your child about cyber bullying, socializing online, sexting and cellphones, and other important topics.

Parenting wired kids can be difficult, especially if you didn't grow up with the same technologies. The NetSmartz Workshop site is designed to introduce younger children to basic Internet safety concepts through interactions with animated characters – Clicky, a yellow robot, and the sister-and-brother team, Nettie and Webster. Children learn the importance of being safer on- and offline from the repetition of safety messaging in Clicky's songs. The ultimate goal of NetSmartzKids is to teach children to identify online dangers and practice safer behaviors.
The Clark County Board of School Trustees is a dedicated group of community leaders who are elected to overlapping four-year terms and represent a specific geographic region of Clark County. The trustees bring a wealth of experience and concern for children to their position. Triggs ES is part of District B and is represented by Katie Williams. Information about Ms. Williams, including a monthly newsletter and parent meeting schedule can be found on the Board of Trustee website.
Nevada Department of Education

The Nevada Prepaid Tuition Program enables Nevada's parents, grandparents and family friends to lock in future college tuition rates at today's prices. Parents can choose to pay a lump sum, spread the payment out over five years with 60 equal payments, or pay each month from the time of enrollment until the child is ready to start college.

The Nevada College Savings Plan offers a wide variety of plan options and payment plans, making it easy and convenient for parents and other family members to get started down the path of paving the way to a better future for their children and loved ones.
Click button below for Assembly Bill 195 translated versions.