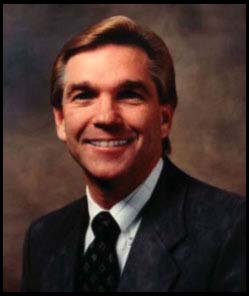 The mission of Vincent L. Triggs Elementary School is to achieve high academic success by providing a caring environment in which students work collaboratively,  think  globally,  embrace  diversity, and become respectful, productive citizens in an ever-changing world.
Take care of yourself.
Take care of each other.
Take care of this place.
Vincent L. Triggs was a graduate of the University of California, Berkeley, receiving his Bachelor of Arts in 1971. In 1975 he received a Masters of Science in Education from the California State University at Hayward. His teaching career in Clark County began as a teacher at Helen J. Stewart School, teaching and developing creative ways to address the needs of some of the most acutely disturbed and developmentally disabled adolescents in Clark County. He also taught seriously emotionally disturbed adolescents at Southern Nevada Adult Mental Health Services and served as a Master teacher mentoring others to work with this sometimes challenging, but rewarding, population.

Vincent Triggs' advocacy for the disabled evolved into his becoming a spokesperson for employment and independent living opportunities for Nevadans with special needs. He served two terms in the Nevada State Legislature and was the primary sponsor of legislation creating the Nevada Commission on Substance Abuse Education, Treatment and Enforcement, and cosponsor of legislation creating the Mental Health and Developmental Services Commission.

In 1981, Mr. Triggs founded the Nevada Association for the Handicapped, which is now known as Easter Seals Southern Nevada. He was a member of the Clark County Grand Jury, Clark County School District Ten Year Master Plan Committee, Regional Transportation Advisory Committee, State DUI Task Force, Nevada Power Community Advisory Committee, the State Independent Living Council, Southern Nevada Workforce Development Board, Las Vegas Mayor Oscar Goodman's "Kitchen Cabinet," and the Las Vegas and North Las Vegas Chambers of Commerce. He was also a finalist for 1998 Las Vegas Chamber of Commerce Community Achievement Award.

Vincent L. Triggs passed away May 1, 2007. Las Vegas Sun reporter Ed Koch said in his tribute to Mr. Triggs, "Vincent Lovell Triggs . . . was the conscience and voice of the state's disabled." He was survived by his wife, Dr. Jonna Triggs, and their daughter, Courtney.